"My goal is to help you move through the transition process easily and gracefully.  From the moment you decide to move until the moment you are settled into your new home, I will be there for you."
– Jill Phipps
We take our job seriously!  We are insured, bondable and members of the Better Business Bureau.  We are also Circle of Service members of the National Association of Senior Move Managers.
Jill Phipps, Senior Move Manager
Jill is the founder of Home Again.  She holds a masters degree in Business Administration, an undergraduate degree in Social Work and is a Certified Relocation and Transition Specialist.  Prior to creating this move management business, Jill worked for several years both in project management and counselling people in employment transition.
Donna Perman, Project Manager
Donna has been with Home Again for several years.  Organizing and project management are her forte, no detail is overlooked.  Donna also has a keen eye for decorating and space planning.  When not at work, Donna is usually found in an arena somewhere, watching her son and daughter play hockey.
Robyn Pilatzke, Project Manager
Robyn comes from a background of catering and project management.  She is skilled at handling multiple tasks at one time and doing so while projecting an aura of calm.  Her cheerful and positive manner makes every client feel at ease and looking forward to their move.   Years of wrangling two boys at her house makes her work at Home Again seem like a breeze.
Debby Ross, Project Assistant
Debby comes to us after years of running a successful childcare business.  She has a natural flair for design and decor that is evident in her work with Home Again.  Debby has two grown kids and spends her free time boating, travelling and spending time with her family.
Wendy Legault, Project Assistant
Wendy hails from Prince George.  She and her husband ran a successful logging company for many years there.  She has grown children and adorable grandchildren that she regularly travels to see.  Wendy has excellent organizational skills, loves working with our clients and has a strong commitment to helping people feel at Home Again.
Cathy Olaussen, Project Assistant
We met Cathy while clearing an estate in her building.  She was so helpful and generous with us, we invited her to be part of our team!  Cathy has become famous for her bag of tricks that she brings on every move.  Whether you need a step stool or a screwdriver, or maybe a mid-day snack, chances are Cathy has what you need in her giant bag!
Bonnie Elliott-Boivin, Project Assistant
Bonnie hails from Nova Scotia and worked for many years as an instructor in a community college setting.  She has recently relocated to Victoria and is settling in well in our beautiful community.  Bonnie has recently experienced the downsizing process first hand as she moved from her family home in Nova Scotia to a condo in Victoria.  She understands the process well and her insights help our clients feel well supported through the process.
Rob Kroeker, Project Assistant
Rob is a student at University of Victoria with a background in care. Working for years in many capacities at a seniors residence, Rob has been able to use his enthusiasm and energy to great effect in support of the residents. He brings hard work, careful attention, and a smile to aid our clients in the service of a supportive and efficient move.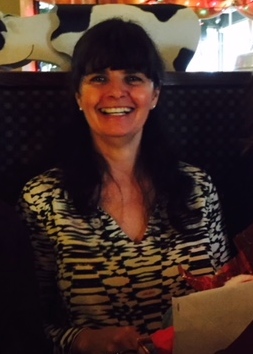 Debra Moulden, Project Assistant 
In memory of our beloved team member, Deb.  We lost our beautiful friend and Home Again team member in the fall of 2017 after a battle with cancer.  Deb was a long time staff member who brought a lot of light hearted laughter to our team.  Always good for a quick dinner suggestion for our families after a long day of moving and she always found a way to help us un-complicate what seemed like a difficult situation.  She will always have a place on our team page and we know she's with us while we do the important work we do.