"Our goal is to help you move through the transition process easily and gracefully.  From the moment you decide to move until the moment you are "Home Again", we will be there for you."
– Jill Phipps
We take our job seriously!  We are insured, bondable and members of the Better Business Bureau with an A+ rating.  We are also Circle of Service members of the National Association of Senior Move Managers.
Jill Phipps, Senior Move Manager
Jill is the founder of Home Again.  She holds a masters degree in Business Administration, an undergraduate degree in Social Work and is a Certified Relocation and Transition Specialist.  Prior to creating this move management business, Jill worked for several years both in project management and counselling people in employment transition.
Robyn Pilatzke, Project Manager
Robyn comes from a background of catering and project management.  She is skilled at handling multiple tasks at one time and doing so while projecting an aura of calm.  Her cheerful and positive manner makes every client feel at ease and looking forward to their move.   Years of wrangling two boys at her house makes her work at Home Again seem like a breeze.
Debby Ross, Project Manager
Debby comes to us after years of running a successful childcare business.  She has a natural flair for design and decor that is evident in her work with Home Again.  Debby has two grown kids and spends her free time boating, travelling and spending time with her family.
Chris Echlin, Project Assistant
Chris originally hails from Ontario.  She came to Victoria for a visit in 1989 and ended up staying.  Chris loves to do DIY projects from Pinterest, refinish furniture and enjoys skiing and watching movies with her partner Paul and her two grown kids.  Her cheerful demeanour and can-do attitude are appreciated by everyone on our staff team.
Sheena Shaw, Project Assistant
Sheena is the newest member of our staff team.  She has two almost grown boys at home and comes to us from an interesting and diverse work background of which excellent customer service has been a focus.
Dannielle Carda, Project Assistant
Dannielle squeezes in work with us when she can while managing a busy school schedule and three kids at home.  She has an amazing memory (when someone asks "where was this from?!"  She's the one who remembers!)  A very helpful skill in this profession.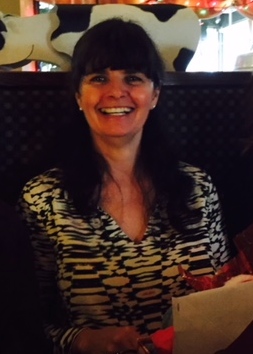 Debra Moulden, Project Assistant 
In memory of our beloved team member, Deb.  We lost our beautiful friend and Home Again team member in the fall of 2017 after a battle with cancer.  Deb was a long time staff member who brought a lot of light hearted laughter to our team.  Always good for a quick dinner suggestion for our families after a long day of moving and she always found a way to help us un-complicate what seemed like a difficult situation.  She will always have a place on our team page and we know she's with us while we do the important work we do.