Moving can be overwhelming. Wondering what to do with years of possessions accumulated in the garage and attic can be enough to make a person think it's just easier to stay put. But when your living space no longer meets your needs – whether your home is too big to look after or you just want to get away from mowing the lawns, it may be time to consider downsizing. The best time to approach a move is when you're healthy and looking forward to enjoying a simplified lifestyle. The worst time is to wait until a health care crisis forces a move. Read on for tips on dealing with all that "stuff".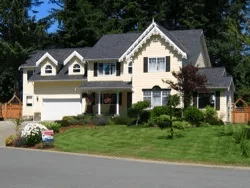 Donate, Donate, Donate. There are many great charities that need your stuff to fund the valuable work they do. Women's and homeless shelters often need bedding, clothing, toiletries, etc. Literacy societies, schools and libraries can use newer books in good condition. Charities such as the Salvation Army will generally take all kinds of donations and will often pick them up. Get creative and feel good about putting your "stuff" to good use.
Auctions and Consignment Stores. If you have valuables you'd like to sell rather than donate, investigate the options available in your community. You can often arrange to send photos of your valuables to these types of resellers to determine if its value warrants using their services. If you have a large number of items to sell, a reseller will often be willing to visit your home.
Give items to family members to use and enjoy. If you have items you were leaving to family members as part of your estate, consider gifting them now. This way you'll have the pleasure of seeing these items being used and enjoyed by your heirs and you'll move on to your next home feeling lighter.
Recycle. So many thing can be recycled these days. Taking the time to separate the recyclables from the garbage will help you feel good about parting with your stuff.
Get help. Sorting through a lifetime of possessions can be overwhelming and exhausting. Do a little at a time, for several months before you move, if possible. Get help from family members or hire a professional moving and transition specialist to help. Companies such as Home Again Seniors Transitions Services that specialize in moving seniors will help you sort through your possessions and determine which items will fit well in your new space. They often have relationships with related professionals such as movers, auction companies, etc. that can help make your transition go smoothly. If you'd like to discuss your specific circumstances, please contact us.